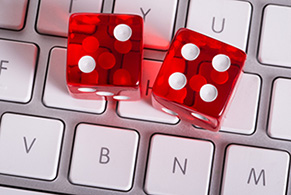 CASINO INDUSTRY COMMITTED DESPITE CHALLENGES.
16 October 2017. The Casino Association of South Africa ("CASA"), representing the interests of all but two of South Africa's 38 licensed casinos, has released its 12th annual Survey of Casino Entertainment in South Africa. The survey provides valuable insight into the local casino industry, including details of its ongoing commitment to community development through Corporate Social Investment ("CSI") initiatives. Over the last five years alone (to the year ended March 2017), CASA members spent R712 million on CSI, with a strong focus on education and healthcare programmes.
Despite industry revenue declining by 1,8% in the year ended March 2017, a first since the inception of the gambling industry under the democratic dispensation in 1997, CASA member casinos maintained their high CSI spend, once again upholding their pledge to support areas such as responsible gambling, education, health, sports, arts and culture, and the environment. CASA members strive to work together with civil society and local communities and take a strategic approach to the allocation of their CSI budgets to maximise the impact of their contributions.
The year ended March 2017 also saw the industry channel R16,4 million to the South African Responsible Gambling Foundation NPC ("SARGF"), which provides free support to problem gamblers, as well as research and training services. Thanks to the backing of the industry, the SARGF's National Responsible Gambling Programme has achieved international recognition for its effectiveness.
With illegal gambling operations growing largely unchecked, there is a concern that falling revenue will ultimately affect CSI contributions. As CASA Chairperson, Dr Jabu Mabuza, explains, "As a significant contributor to the economy, it is our wish not only to see this contribution increase, but also to ensure that it does so while benefiting the larger South African population. We look forward to engaging with government in open dialogue to make sure that the objectives of all stakeholders are accommodated. Let's work together to foster economic growth and reap real rewards for all South Africans."
To access the full Survey of Casino Entertainment in South Africa, 2017, visit the Casino Association of South Africa's website at www.casasa.org.za.