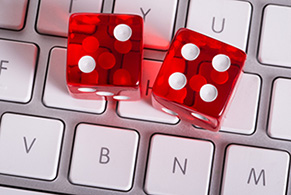 CASINO INDUSTRY COMMITTED DESPITE CHALLENGES.
16 October 2017. The Casino Association of South Africa ("CASA") has published its 12th annual survey of the South African casino industry, providing a snapshot of the state of the industry to role players, stakeholders and members of the general public. This year's survey shows that, for the first time since the inception of the casino industry in South Africa under the new democratic dispensation, there was a decrease (1,8%) in revenue. This decrease can be attributed only in part to the general economic downturn, with illegal gambling eroding substantial revenue from the legal operators. Despite this, the licensed casino industry made a significant contribution towards employment, social responsibility and infrastructure development, and continues to be a vital economic driver.
CASA currently represents 36 of the 38 operational and legal casinos in South Africa. Besides promoting good governance within the industry, CASA also constructively contributes towards policy decisions that encourage growth and investment in both the industry and the country. To this end, CASA has been campaigning for better enforcement regarding illegal gambling operations for some time. The recent forfeiture of R1 million in illegal winnings by the Department of Trade and Industry shows that CASA's appeals have been heard and, hopefully, marks the beginning of a deliberate and concerted effort by law enforcement authorities.
In the face of such challenges, the industry remains committed to its customers and the communities in which they operate. In the year ended March 2017, CASA members supported over 64 000 quality jobs, distributing R3,5 billion to employees. This represents 21% of the R16,5 billion value generated by the industry, a share second only to the R5,9 billion received by local, provincial and national governments through various taxes and levies (36% of value generated). In addition, CASA members invested R1,96 billion in capital expenditure towards the improvement of their casino complexes during the year under review; an amount equaling 11% of gross gambling revenue.
CASA members have always been incredibly committed to Corporate Social Investment ("CSI") and have, over the past five years, contributed R712 million in focus areas such as education, health, sports, arts and culture, the environment and, of course, responsible gambling. In fact, due to the industry's backing of the South African Responsible Gambling Foundation NPC, its flagship National Responsible Gambling Programme continues to receive international recognition for its effectiveness in helping problem gamblers.
To access the full Survey of Casino Entertainment in South Africa, 2017, visit the Casino Association of South Africa's website at www.casasa.org.za.