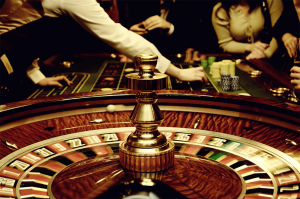 Corporate Social Investment
As a socially responsible sector, CASA members are fully committed to Corporate Social Investment (CSI) as one of the cornerstones of their ethical business model.  And with CSI becoming more strategically focused, it also makes sense to align CSI spend with core business objectives and imperatives.  Such an approach moves CSI out of the charitable sphere into one in which true partnerships with beneficiaries; Government and NGO's bring about long-term sustainable development to the benefit of all.
It is against this background, and guided by the key socio-economic development needs highlighted by the communities in which they operate, that the members of CASA select and support their CSI projects.
The collective efforts of CASA's members run the entire scope from education, poverty alleviation, skills development, community upliftment, sports development and sponsorship, health care, altruistic infrastructural improvement, HIV treatment and assistance to those most in need, namely the young and elderly.
In total, CASA members spent R165-million in the 2015/16 financial year. But, while financial assistance makes up a portion of CASA's CSI programmes, our members do not just believe that throwing money at a problem will solve it; they also give their time, skill and assistance in any way possible. So where an education bursary is important, so is the recycling of linen from our hotels which is donated to homes for the aged – each little bit helps.
Total CSI spend over the last five years:
| | |
| --- | --- |
| Year | Total CSI spend |
| 2016 | R165, 432, 203 |
| 2015 | R151, 166, 389 |
| 2014 | R124, 304, 983 |
| 2013 | R116, 327, 647 |
| 2012 | R109, 775, 877 |
| TOTAL CSI spend over 5 years | R667, 007, 099 |
For further details on CASA member's CSI initiatives, please visit the member websites as follows: