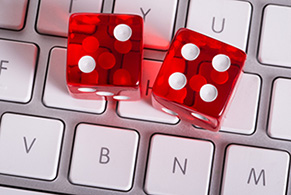 CASINO INDUSTRY SHOWS STRONG EMPLOYMENT FIGURES.
30 October 2018. The Casino Association of South Africa ("CASA") recently published the 13th edition of its annual survey of the casino industry in South Africa. CASA currently represents 35 of the 38 operational and legal land based casinos in South Africa. Besides promoting good governance within the industry, CASA also constructively contributes towards policy decisions that advance the interests of the casino industry and the growing public that it serves.
The 2018 Survey of Casino Entertainment in South Africa provides an overview of the state of the local casino industry and includes valuable insights into how the industry makes and spends its money. Another key take out of this year's survey is the industry's employment figures.
Regulated land based casinos continue to be an important employer in the South African economy and in the year ended 31 March 2018, CASA members employed 10 719 employees directly involved with casino operations only. A further 2 672 people were employed for outsourced services, such as security and cleaning services, for casino operations only. Non-gambling related staff employed in casino complexes and precincts amounted to 8 197, with another 9 608 for outsourced services. Third parties operating restaurants and other entertainment facilities at casinos employed a further 6 924 employees. In total, 38 120 jobs were supported by the casino industry in the year under review.
It is also important to note that employees were one of the largest recipients of the value generated by the casino industry during the financial year ended 31 March 2018. CASA members together generated R16.4 billion in value after taking into account amounts paid to suppliers. Of this, R3.7 billion was distributed to employees, representing 23% of value generated. This portion was second only to the amount collected by government in the form of various taxes and levies, which translates to R6.1 billion, or 37% of value generated.
The industry also showed progress in its transformation journey during the year under review. The B-BBEE compliance of the casino industry is measured based on the Tourism Sector Code and not the Generic Scorecard, and of CASA member casinos, 66% were rated Level 1, which is up by a significant 30% from the previous year's figure of 36% whilst 28% achieved a Level 2 and 3% attained Level 4. On average, the B-BBEE rating for CASA member casinos is Level 1.36.
To download the full Survey of Casino Entertainment in South Africa for 2018, visit the Casino Association of South Africa's website at www.casasa.org.za.