CASINO ASSOCIATION OF SOUTH AFRICA LAUNCHED CAMPAIGN AGAINST ILLEGAL ONLINE GAMBLING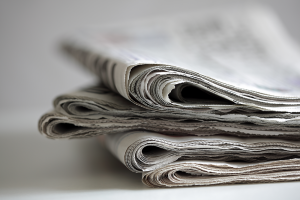 The Casino Association of South Africa (CASA) announced today that they are embarking on an education campaign around the consequences of illegal online gambling. The campaign that is expected to run until the end of the first quarter next year is designed to highlight the real issues behind illegal online gambling, to warn and protect unsuspecting players, as well as the consequences that operators and property owners could face if concerted action is not taken.
Themba Ngobese, CEO of CASA notes, "We've been tracking the incidence of illegal and unregulated online gambling as an industry and are very concerned at the growth in usage and operations which are targeting unsuspecting South African players." Ngobese adds "It may all seem like harmless fun to gamble online, but players are completely unprotected and operators are not registered or regulated to run a business in our country."
The campaign will include a combination of public relations, online, social media, radio and print advertising, and will provide information on various aspects of illegal online gambling. The campaign will also highlight the reality of a R10 million fine, or a 10 years prison sentence, or both, for those who are caught and prosecuted for operating, or playing illegal online gambling, while educating the public on what exactly constitutes illegal online gambling – such as using a computer or any mobile device to gamble where the outcome is determined online via slot machines, poker, roulette etc.
"Players need to be warned that if they win online, firstly there is no legislation or guarantee that the operator will pay at all; and secondly any winnings will be forfeited by your credit card company to the state," says Ngobese. "It is extremely concerning to see numerous websites which blatantly use the South African flag on their home page and state they accept South African Rands (ZAR) and are 'verified', when it's all completely illegal. They are luring unsuspecting players to spend and lose their hard-earned money offshore with no protection to players and tax return back into our country."
In addition to warning players, the campaign will also show that illegal and unregulated online gambling is dangerous for the players, bad for the economy, and alert property owners and landlords to ensure that business and shop operations such as internet cafés and offices with private areas are checked to ensure that they are not operating illegal online gambling venues. Operators are also cautioned that should online gambling become regulated in the future, those operating illegally now would be barred from applying for a licence to operate later.
The campaign will direct concerned citizens, players, property landlords and stakeholders to report illegal online gambling to their provincial gambling boards where there are inspectors in place to follow-up on suspected tip-offs. Inspectors will gather evidence and information about illegal activities and work with the authorities to prosecute.
"Over the December period when there is more money available from year-end bonuses and holiday pay, we urge players to be careful about where they gamble and to remember that land-based regulated casinos are legally compelled to a minimum of 80% pay back ratio, but are currently paying back 93% on average in winnings. Illegal and unregulated online gambling is fool's gold," concludes Ngobese.
To report suspected illegal online gambling please contact the following provincial gambling boards, or alternatively email info@casasa.org.za:
Gauteng
(011) 581 4800 or info@ggb.org.za
Western Cape
(021) 480 7400 or robin@wcgrb.co.za
Eastern Cape
(043) 702 8300 or ceo@ecgbb.co.za
Free State
(051) 404 0300 or fsgrb@fsgrb.co.za
Kwazulu Natal
(033) 345 2714 or info@kzngambling.co.za
Mpumalanga
(013) 750 8000 or ceo@mgb.org.za
North West
(018) 834 3215 or info@nwgb.co.za
Limpopo
(015) 230 2300 or ceo@lgb.org.za
Northern Cape
(053) 832 0490 or ncgamblingpa@gmail.com