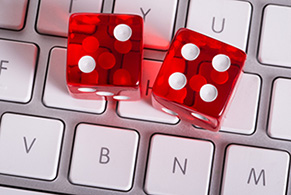 STUDY: CASINOS CONTRIBUTE OVER R17 BILLION TO SOUTH AFRICAN ECONOMY.
30 November 2015
, South African casino operators contributed R17.2 billion to the country's gross domestic product over 2014/2015, an increase of 4.5% from last year. In the financial year 2014/15, CASA members contributed R5.7 billion towards government tax revenue in the form of various taxes and levies which represents 37% of the value generated by them this year. This is according to the results of a recent survey commissioned by the Casino Association of South Africa ("CASA").
Today CASA announced the results of the survey titled "Survey of Casino Entertainment in South Africa -2015". The report measured the economic and social impact of casinos in the local environment by analysing publically available data and in-depth information provided by CASA members.
Gross Gambling Revenue ("GGR") for the entire gambling industry in the 2014/15 financial year amounted to R24 billion which was a 9.6% increase over the R22 billion recorded in 2013/14. The casino industry accounted for 72.1% of the R24 billion.
Overall, GGR for the casino industry increased by 4.5% in 2014/15 to R17.2 billion from R16.5 billion in 2013/14. At the same time, government tax revenue contributed by CASA members to the fiscus rose to R5.7 billion in 2014/15, an increase of 3.6% from R5.5billion in the previous year.
CASA members invested a total of R2.3 billion in capital expenditure at their properties in 2015 which amounts to 13.4% of GGR.
"Despite the economic downturn, the study reveals a slight growth in the casino industry and once again highlights the important contribution casinos make towards the South African economy," says
Adv. Themba Ngobese, CEO of CASA. "This is an exciting and fast-paced industry that is surviving despite the depressed economy and resultant decrease in consumer spending."
In addition to a significant economic contribution, the study revealed that CASA members support about 64 000 direct jobs. "The casino industry is a significant employer particularly in the arts and entertainment, accommodation, food and beverage sector. This has a multiplier effect that ripples through the economy." says Ngobese.
"There is no doubt that our findings show the positive impact casinos have on South Africa's economy. In light of this, we are calling upon policymakers to focus on providing a more flexible operating environment and eliminate policies which inhibit investment, to reconsider some of the proposals outlined in the draft National Liquor Policy and to stamp out illegal online gambling. In order for the gambling industry to continue serving the economy, we need policies introduced that allow the industry to innovate, reinvest and contribute towards local communities." says Ngobese.
Another key finding of this year's study was the significant amount that CASA members invested in social development. A total of R134 million was directed by them into corporate social investment activities this year which represents an increase of R26 million from last year. Education remains a core focus with the majority of funding (R56 million) being channelled to this sector, while R32 million went towards local communities within which the CASA member casinos operate. "CASA members are fully committed to CSI and actively give back to local communities. Aside from education and community development, health, welfare, HIV/Aids and environmental sustainability also remain major focus areas for CSI programmes" says Ngobese.
Other study's key findings include:
– R3.2 billion or 21% was spend on employees. Employees were the second highest recipients of value generated by CASA members after government
– R16.7million was directed towards National Responsible Gambling Programme
– R69million was spent by CASA members on compliance